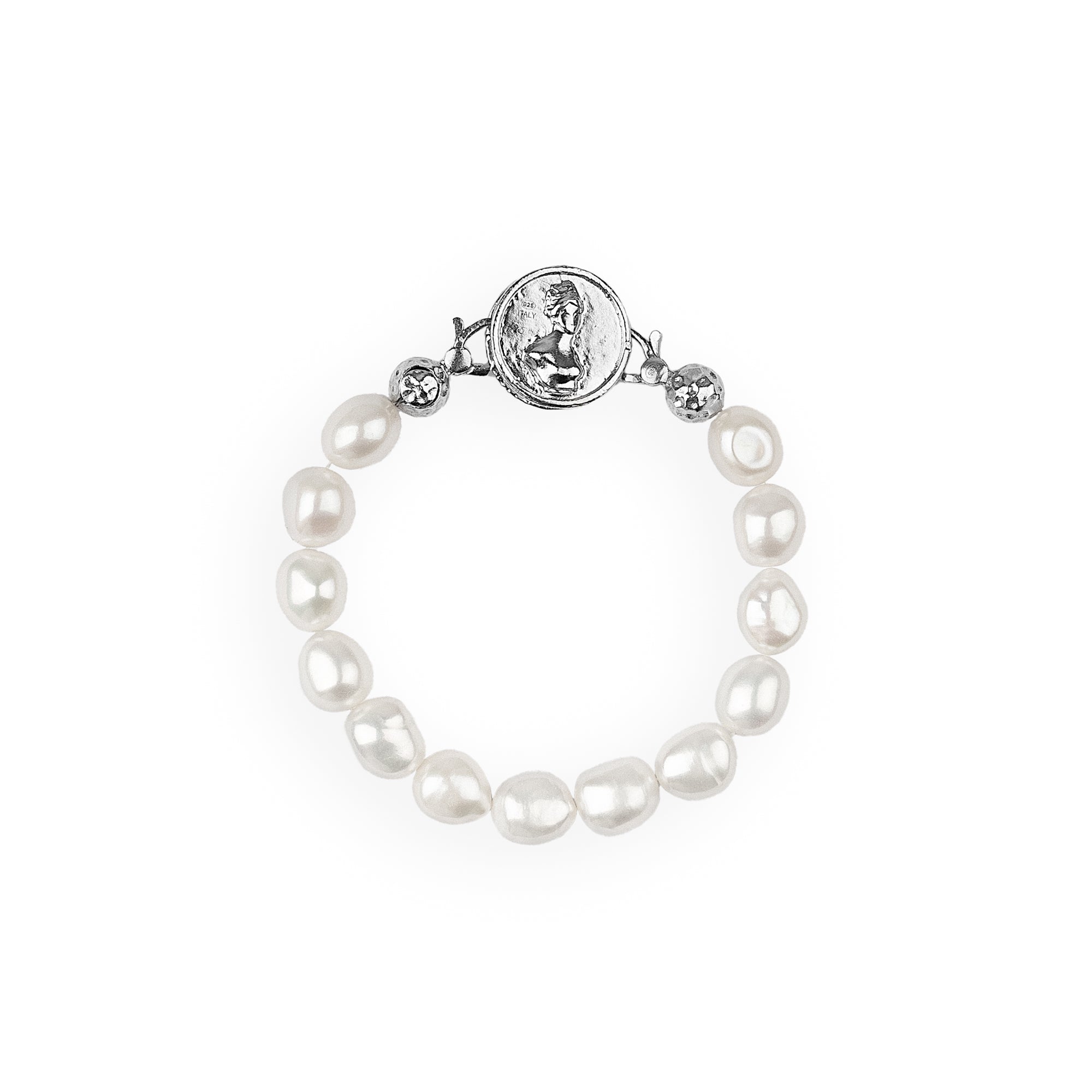 The Narcissus Bracelet Silver
The Narcissus bracelet is made from baroque pearls and an Afrodite clasp in silver. 
The Narcissus bracelet is a part of the CHIAROSCURO collection. It's named after Narcissus, a figure from Greek mythology, who was so impossibly handsome that he fell in love with his own image reflected in a pool of water. Even the lovely nymph Echo could not manage to tempt him from his self-absorption.
We hope you will be so in love with this bracelet that you can't take your eyes away from it. 
The bracelet is 19cm long.
The length can be made to measure just drop us a message.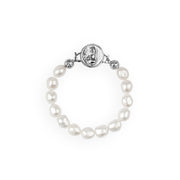 The Narcissus Bracelet Silver