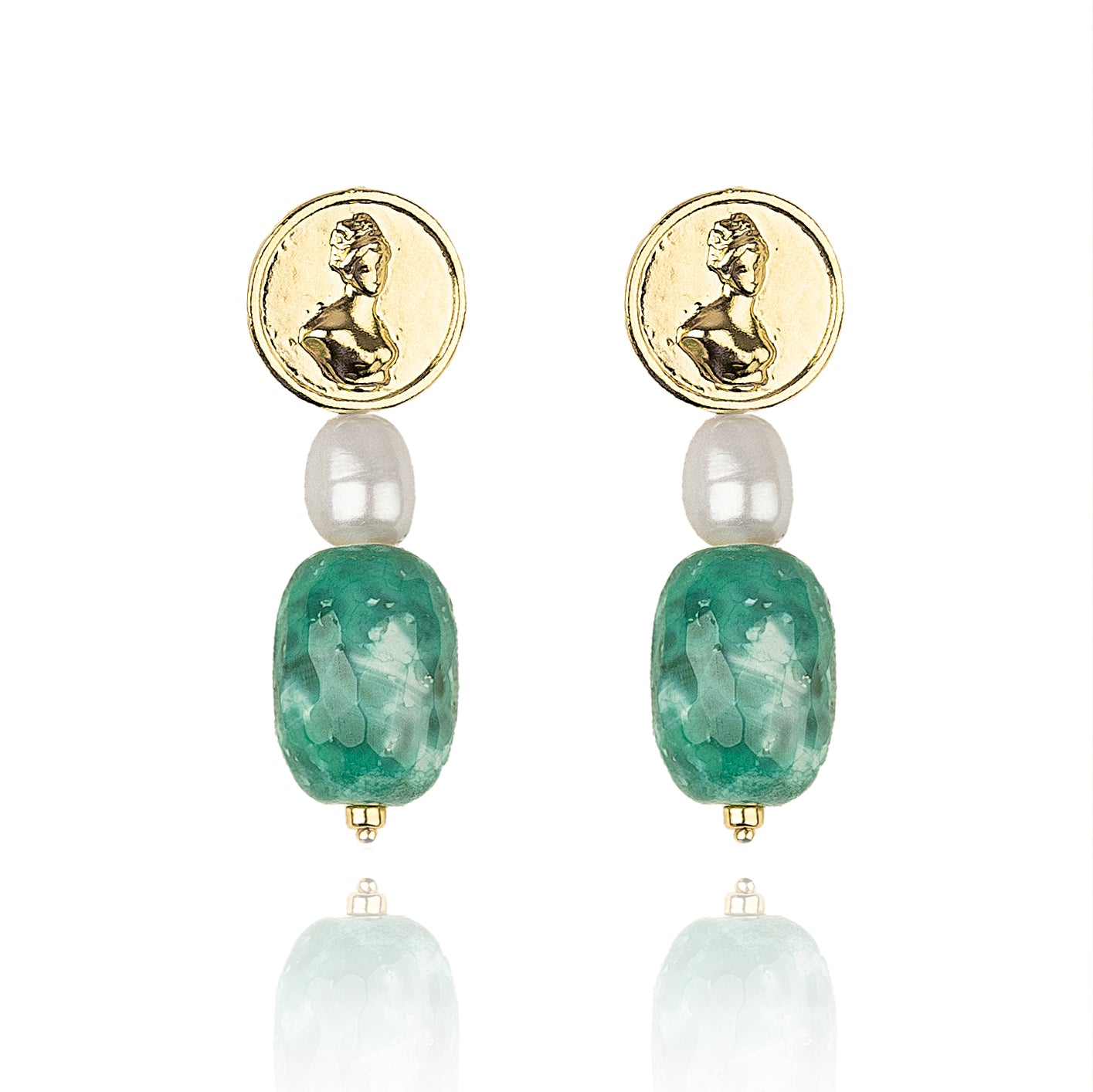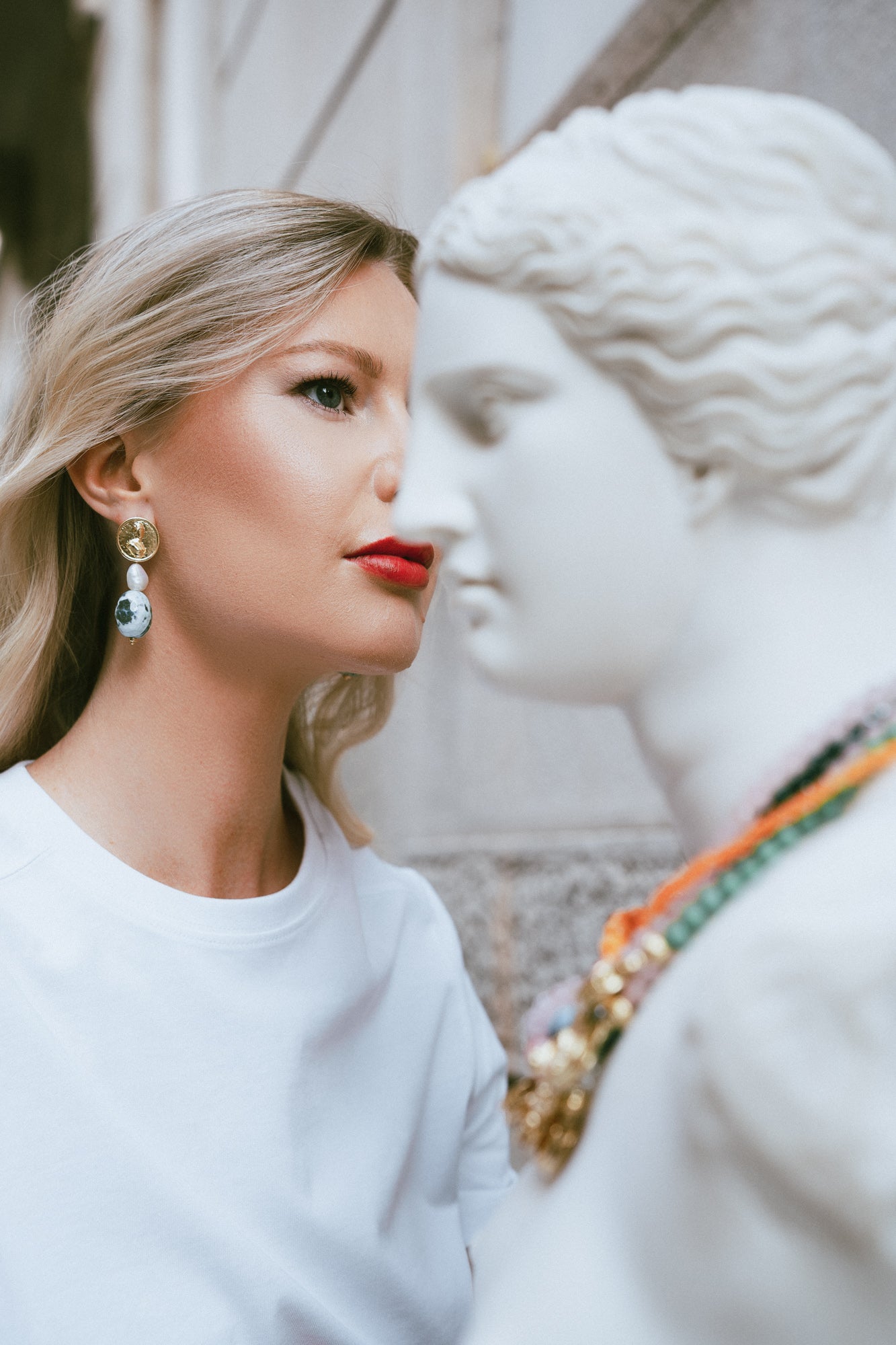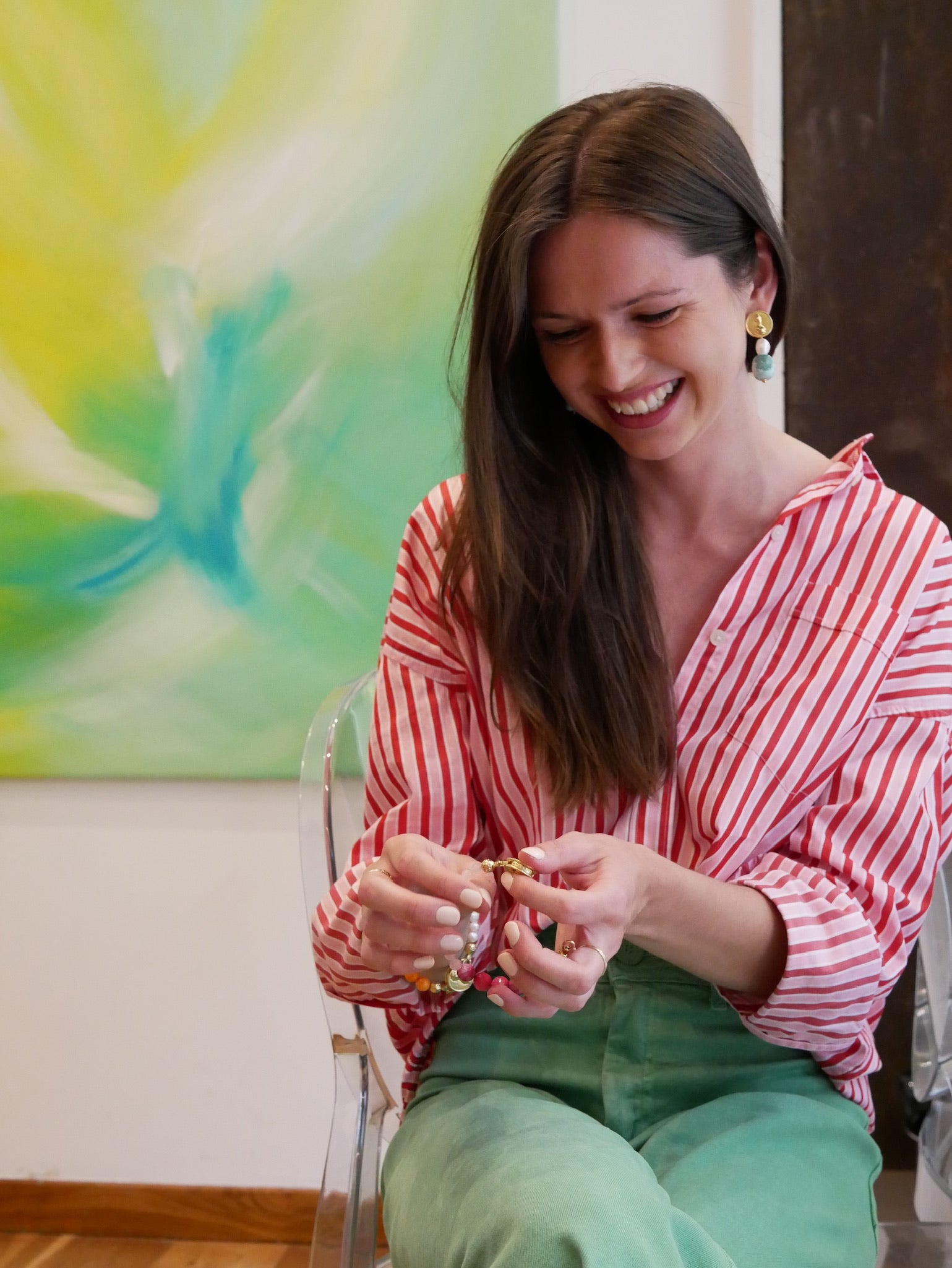 From the "Carnal Love Collection" get to know our Hugo Earrings ready to be your partner in crime at Aperitivo time or any other time this summer.
The earrings are made from agate and gold-plated silver. 
Agate is a gemstone balancing the mind, body, and spirit. It is also known for transforming negative energy into positive energy-  and we definitely don't want to have negative energy sipping our Hugo in the Hugo earrings ;) 
Will the Hugo Earrings be your summer statement?
We can't wait to see you sparkle in our colorful and fun new collection!  
All our products are made in Italy with local artisans had crafting the products with lot's of love.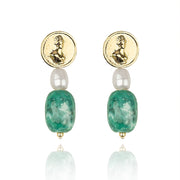 The Hugo Earrings