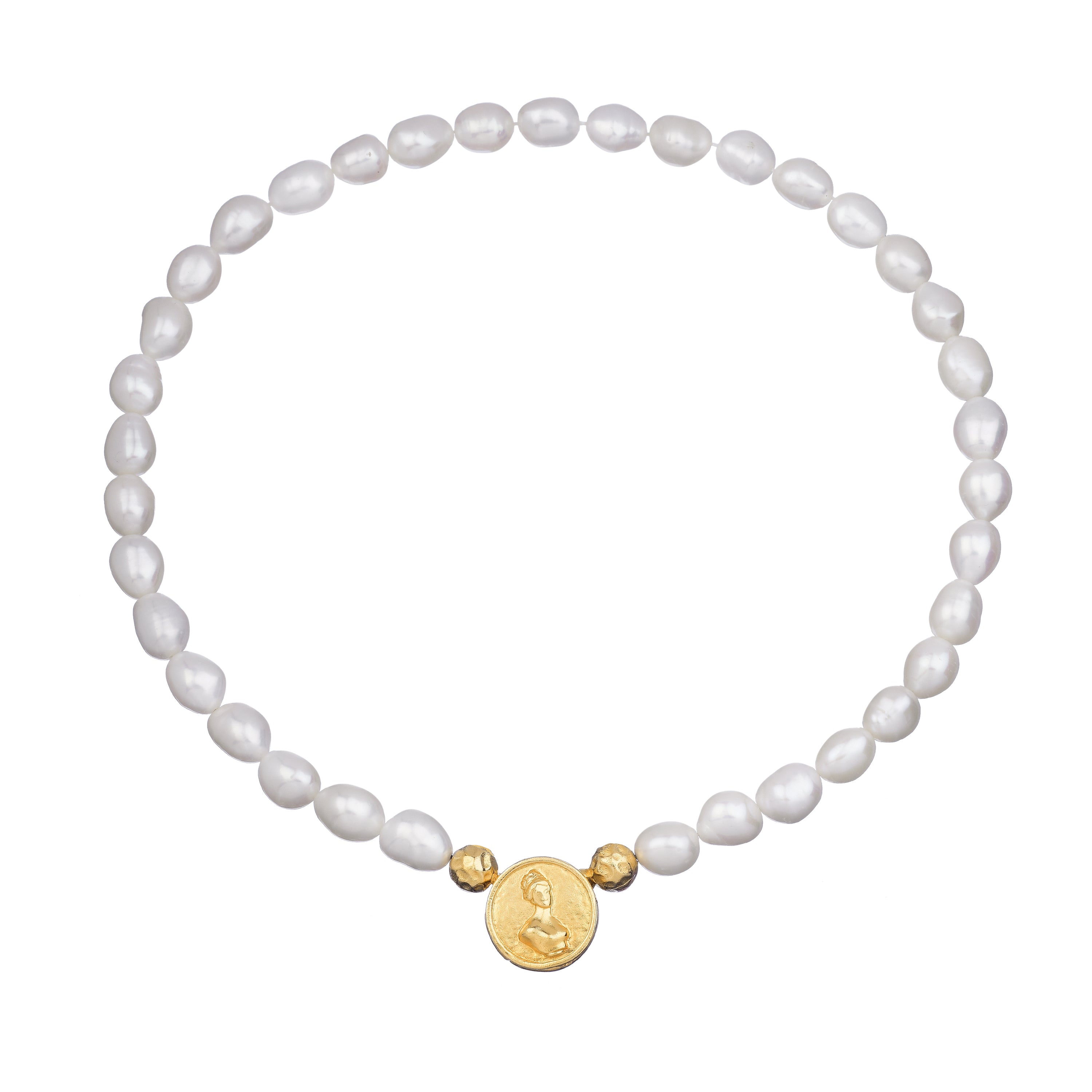 THE REBECCA NECKLACE 
This necklace is created with baroque pearls and an Afrodite clasp in gold-plated silver. The necklace is assembled in Arezzo in Italy and has a length of 45cm.
"Rebecca" is a part of the CHIAROSCURO collection meaning the play of light and darkness. The pearl necklace is representing the light, beauty, and pureness of the collection while the pieces with black cameos are representing the darker sides of our Muse the Goddess Afrodite-the sensual, mystical, and naughty sides. 
We also have this piece in silver, please contact us if you want more information about the silver piece.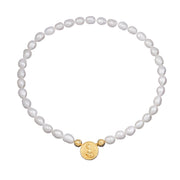 Rebecca