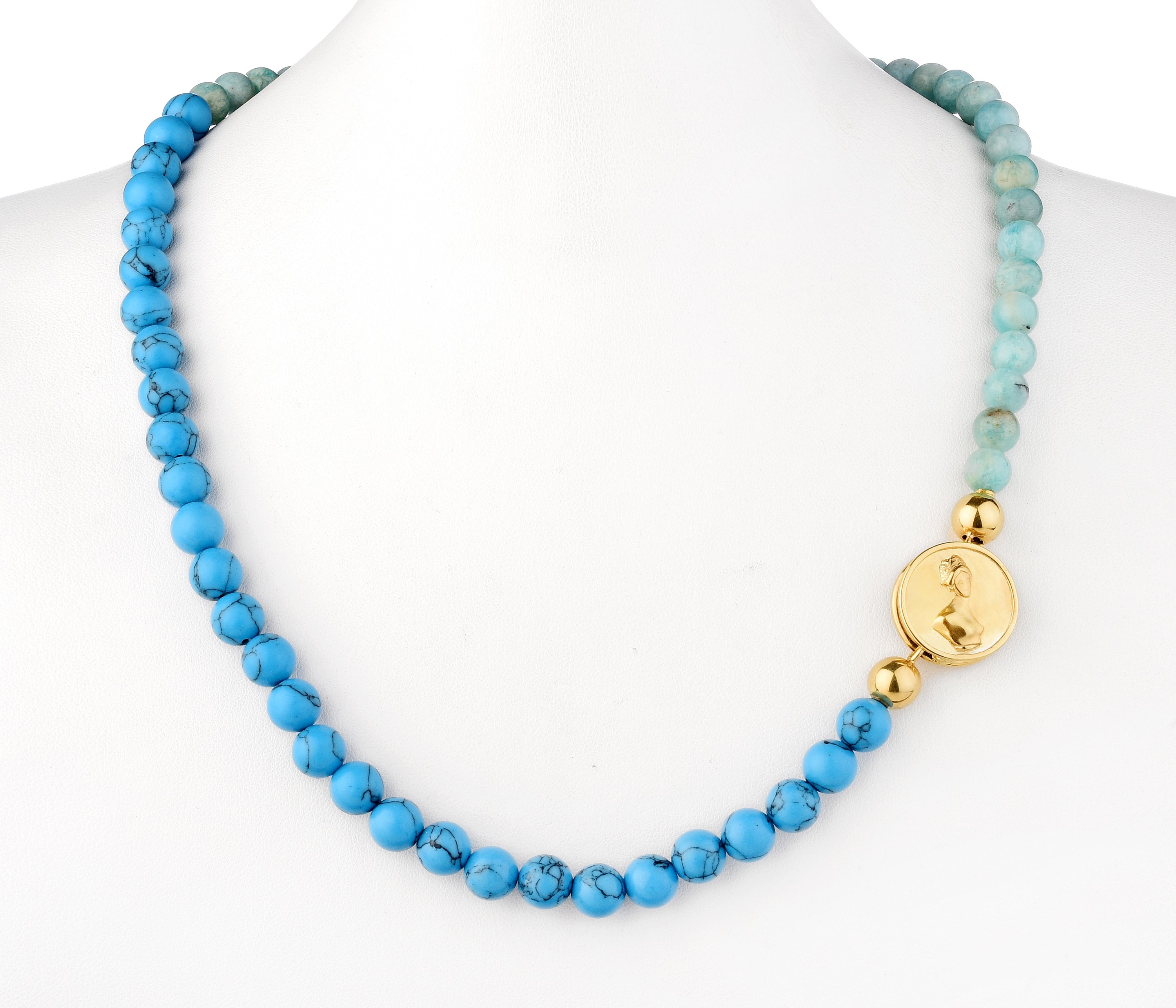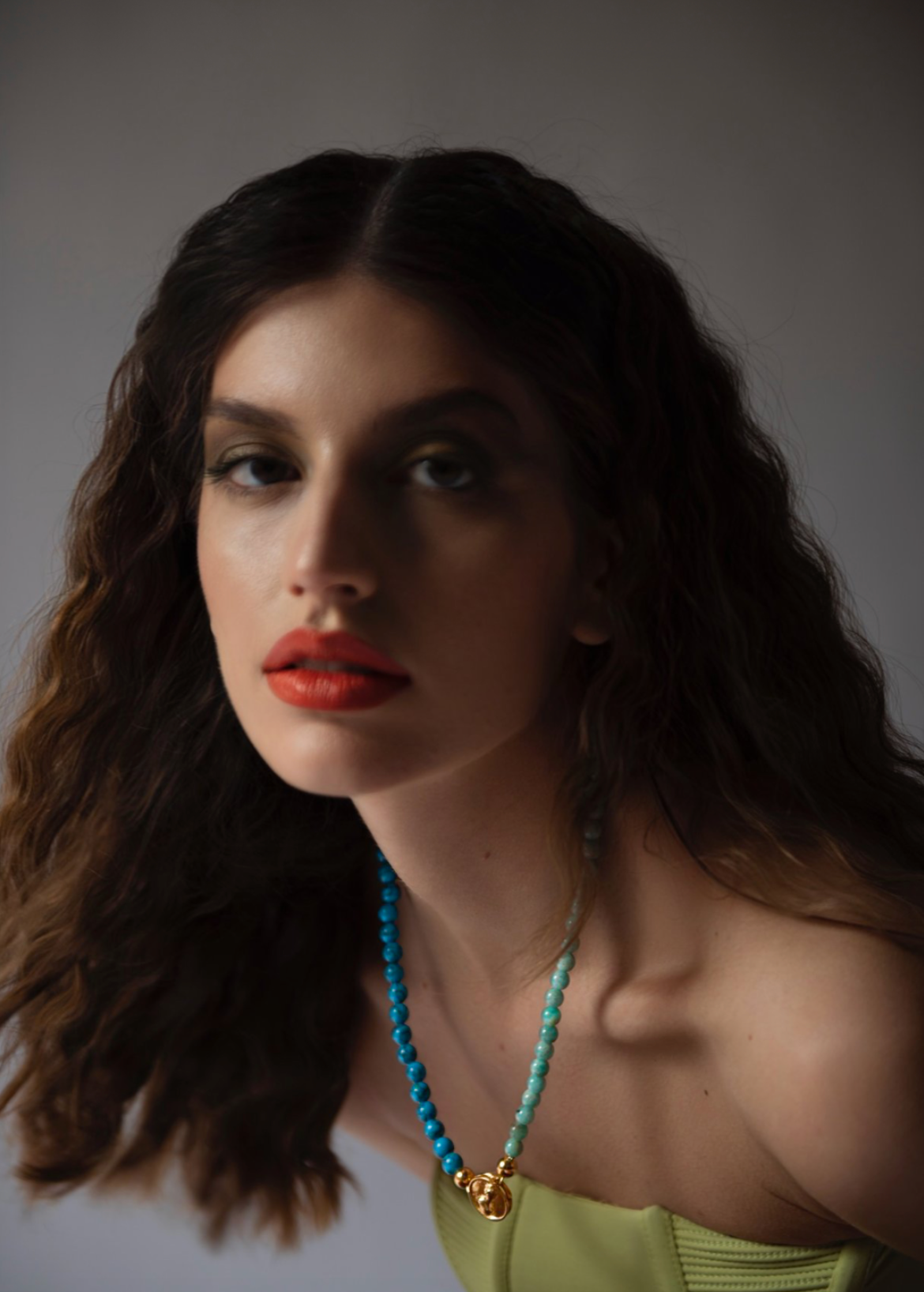 Necklace with Turquoise, Amazonite, and Afrodite clasp in Goldplated Silver.
The "Artemis Necklace" is inspired by the Greek Goddess Artemis known for her qualities of being strong, independent, and brave.
We want all our Afrodite by MG customers to feel as fierce as this Goddess when dressing up with our Jewellery.
The turquoise stones are said to bring luck, peace, and protection. And the Amazonite is told to bring truth, hope, and flow.
So bring with you the strong character traits of Artemis and the power of the stones.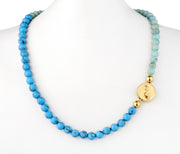 Artemis Necklace