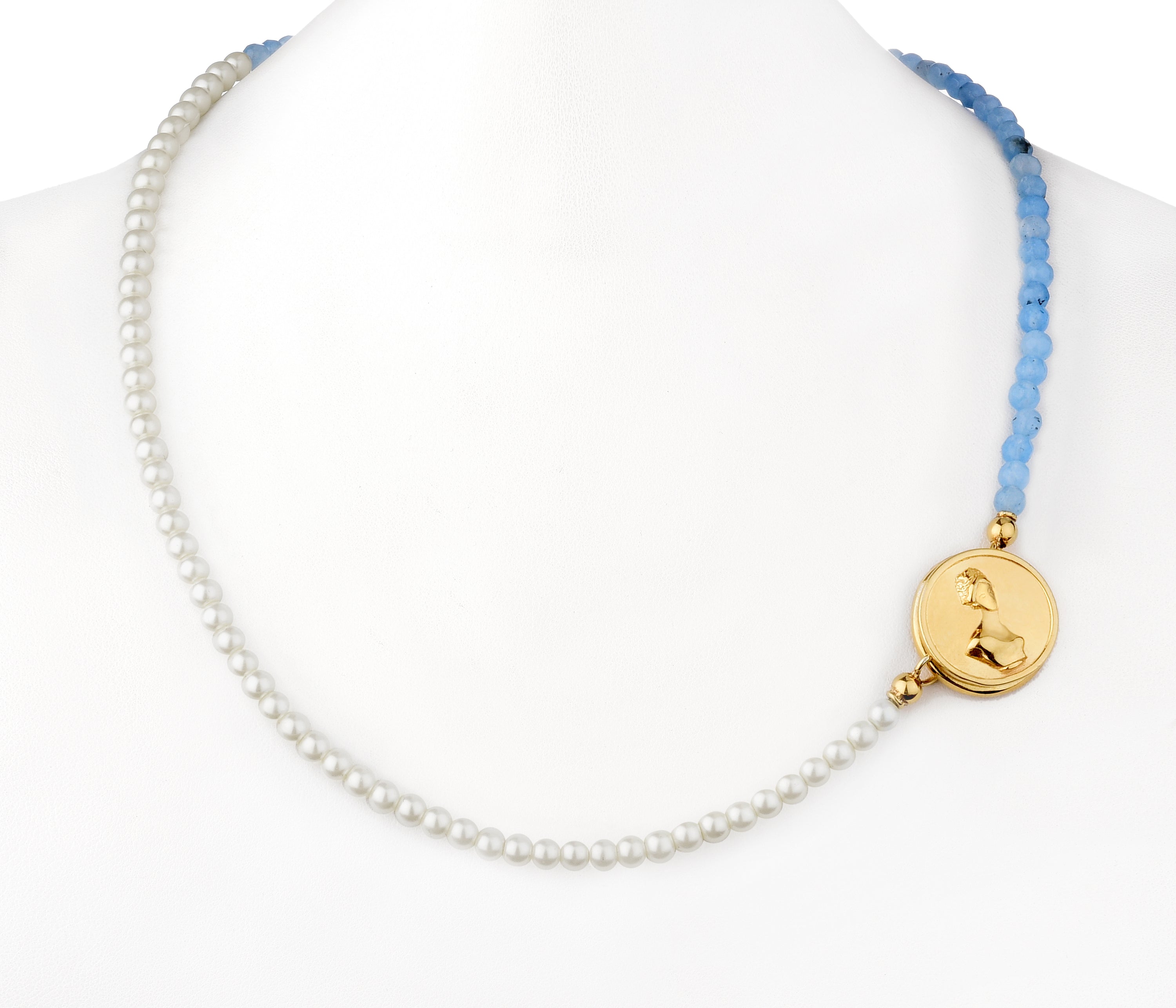 Necklace with pearls, light blue Agate, and Afrodite clasp in gold plated silver.
The "Athena Necklace" is inspired by the Greek Goddess Athena is known for her enterprising, wise, and clever character.
We want all our Afrodite by MG customers to channel her sharp personality and feel as powerful as this Goddess when dressing up with our Jewellery.
The light blue agate is a symbol of freedom and serenity, combine that with channeling this Goddess personality!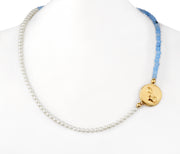 Athena Necklace