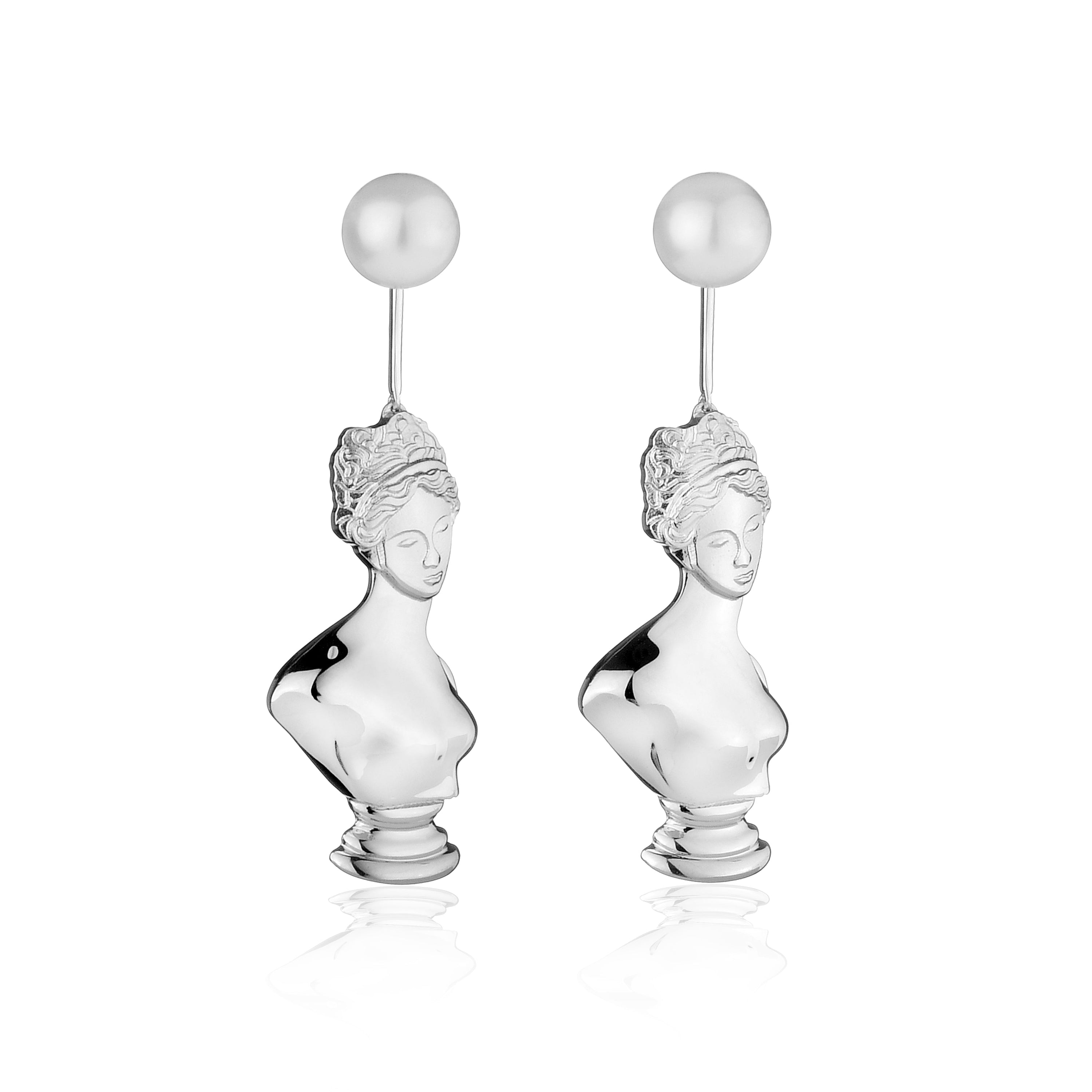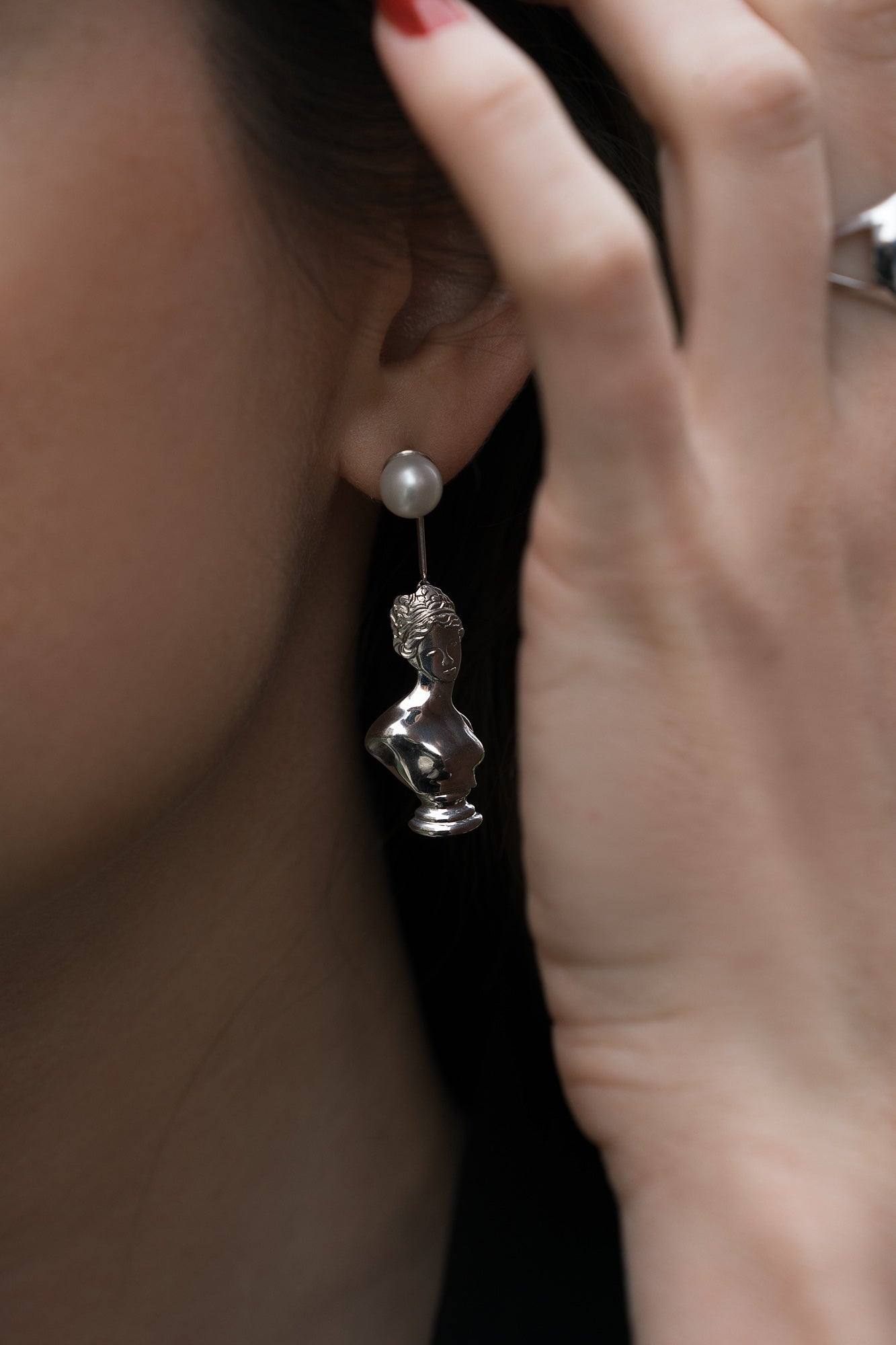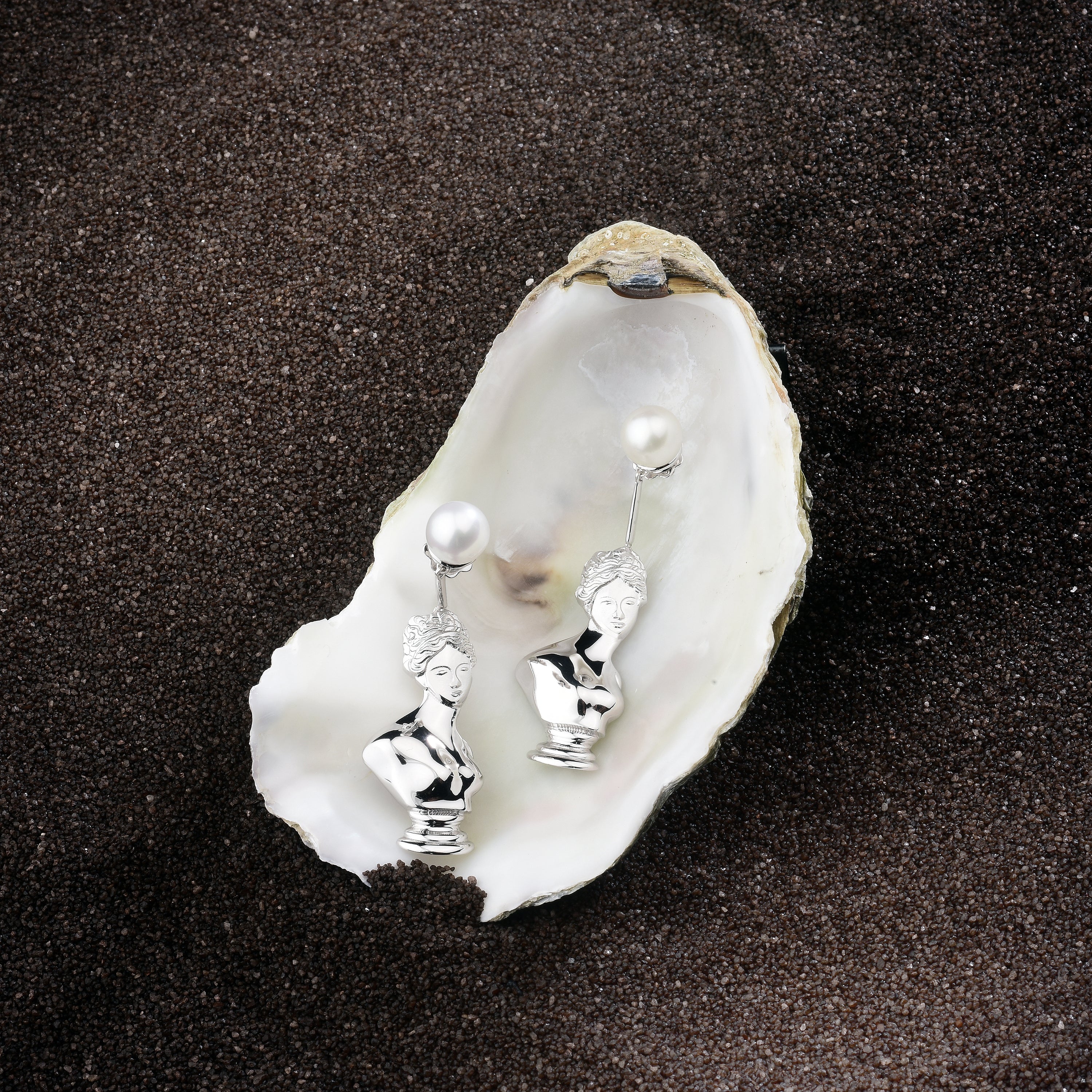 Afrodite With a Pearl Earrings Silver
The Afrodite With Pearl earrings are inspired by the Greek Goddess Afrodite; her complexion and her beauty. The earrings have a subtle white fresh water pearl and the bust of the Goddess herself.  

The earrings ring are made from silver plated in white gold plated in Valenza, Piedmont. Our jewellery is crafted by the greatest artisans and goldsmiths in Italy. And the production is 100% made in Italy to ensure social and environmental sustainability.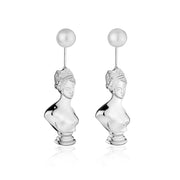 Afrodite With a Pearl Earrings Silver