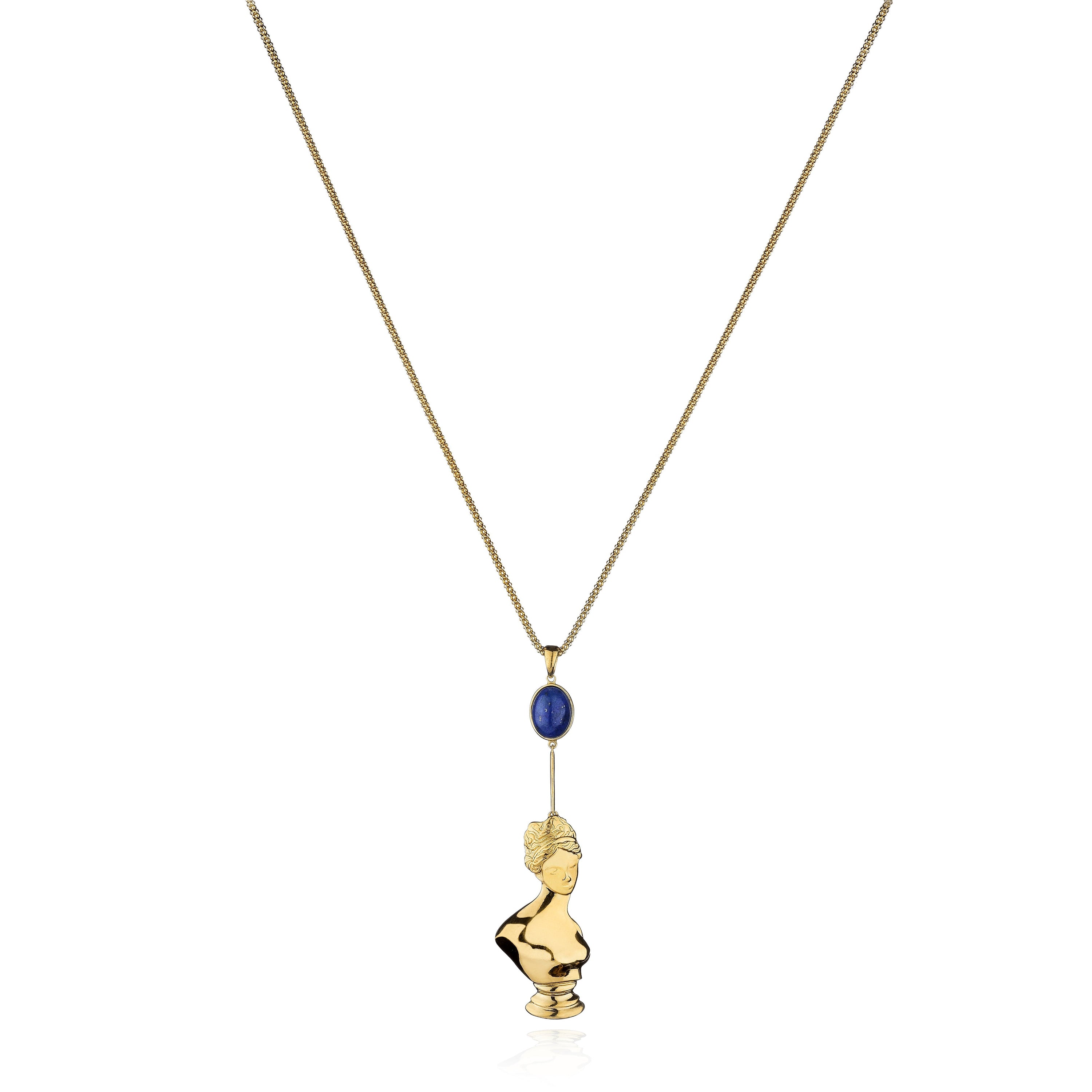 Afrodite Necklace with Lapis
With Love For Others- A capsule collection where for each item sold we will donate 1000nok ( 100€) to women and children in Afghanistan. The donation will be given to Women for Woman International. 

With love for others is about spreading love, how you can buy a jewel for yourself or as a gift, and at the same time being a part of helping someone who is in need. 
The beautiful stone of lapis lazuli was imported to Europe at the end of the Middle Ages. Here it was ground into powder and then made into the most exquisite, exclusive and expensive of blue pigments – ultramarine. It was beloved for its ability to almost shine on canvas, and for the color not to fade. It was such a noble good that oftentimes it was even prized over gold. It became especially popular during the Renaissance where the pigment was often used in depictions of the Virgin Mary and her blue robe. Other famous artworks containing the beautiful blue includes Vermeer's Girl with a Pearl Earring, which we already have been inspired by in our earlier collections.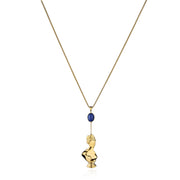 Afrodite Necklace with Lapis