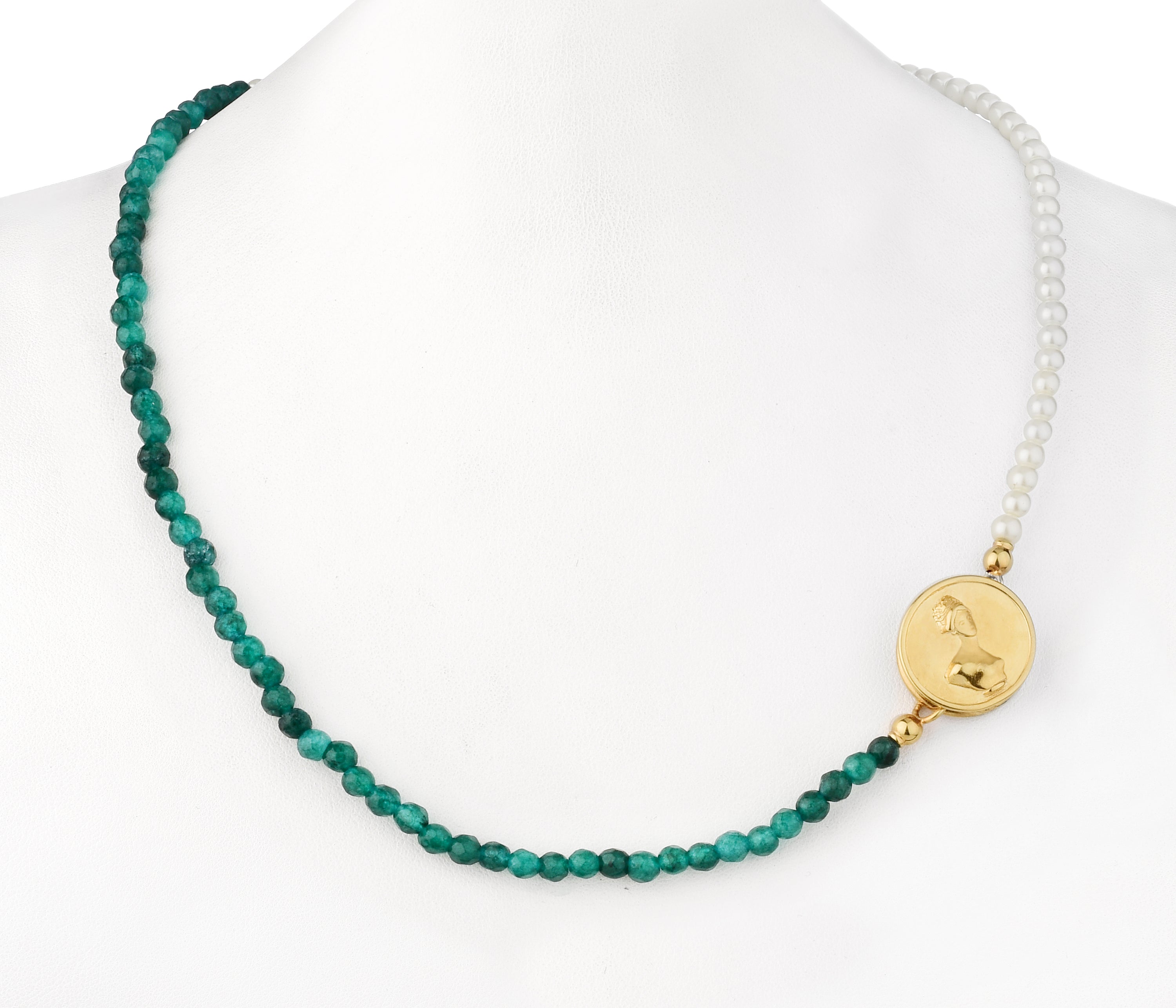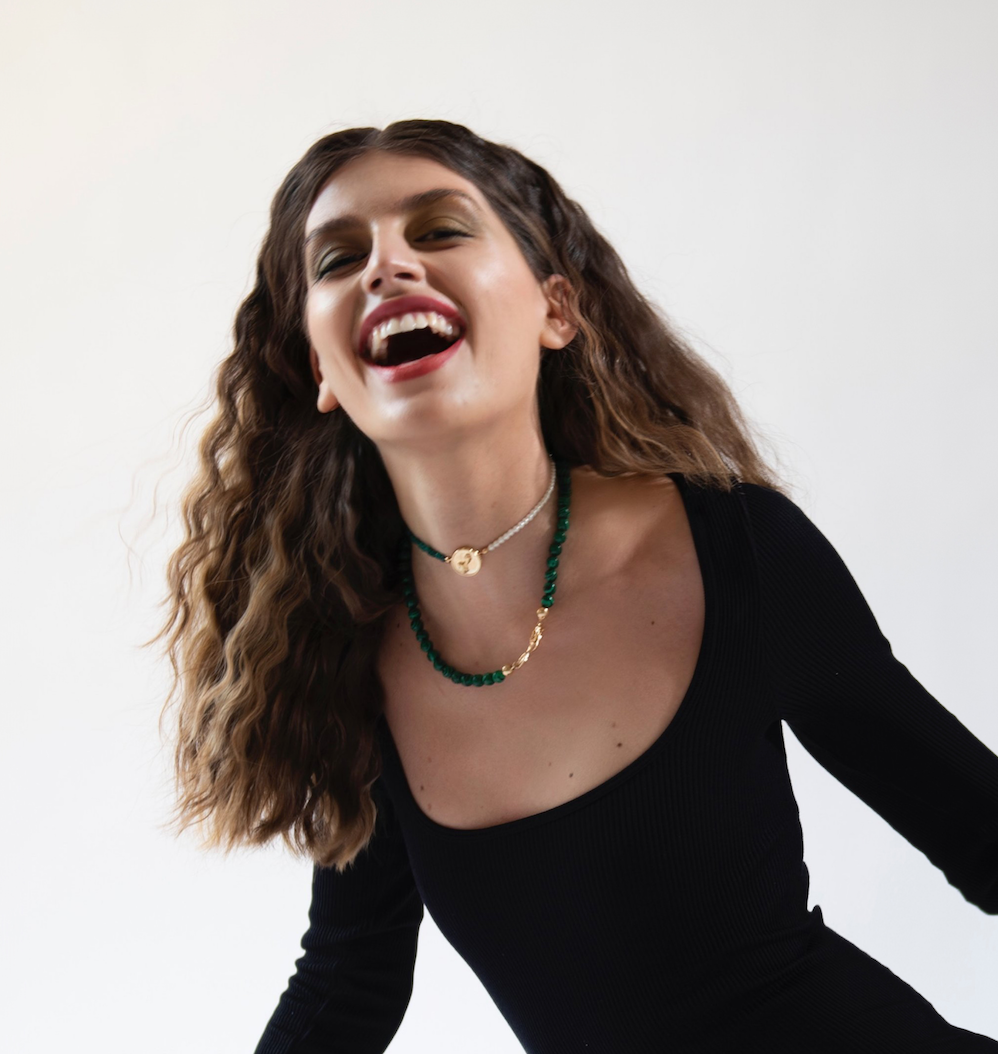 Necklace with Pearls, Green Agate and Afrodite clasp in gold plated silver.
The "Afrodite Necklace" is inspired by the Greek Goddess Afrodite known for her sexuality, passion, and vitality.
We want all our Afrodite by MG customers to feel as confident and gorgeous as this Goddess when dressing up with our Jewellery.
The Green Agate stone is a deeply protective stone and has been used to ward off negative energy. It has associations to balance, bravery and good health.
So bring with you the sensual energy of Afrodite and the power of the Green Agate.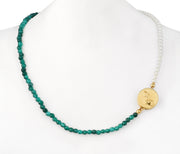 Afrodite Necklace