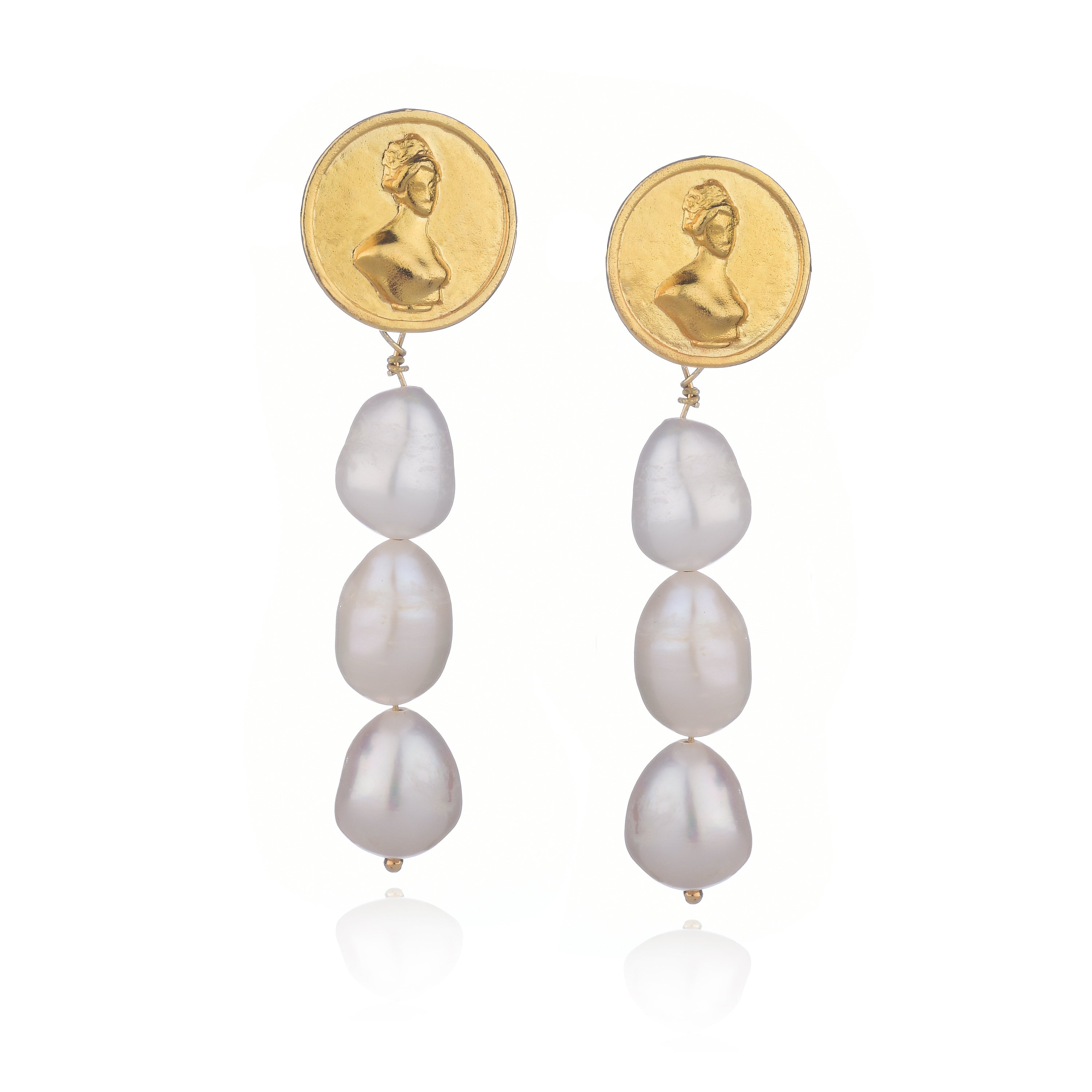 THE ALESSANDRA EARRINGS
The Alessandra earrings are made from a row of three baroque pearls and a coin with Afrodite in gold-plated silver. The earrings are made in Arezzo Italy.  
They are the perfect statement earrings for a night out or to make a minimal outfit sparkle.  
"Alessandra" is a part of the CHIAROSCURO collection meaning the play of light and darkness. The pearl earrings represent the collection's light, beauty, and pureness while the pieces with black cameos represent the darker sides of our muse Afrodite- the sensual, mystical, and naughty sides. 
The Alessandra earrings are also available in silver on request.
Contact us if you are interested in the silver version.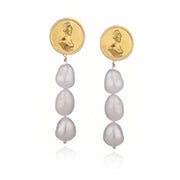 Alessandra