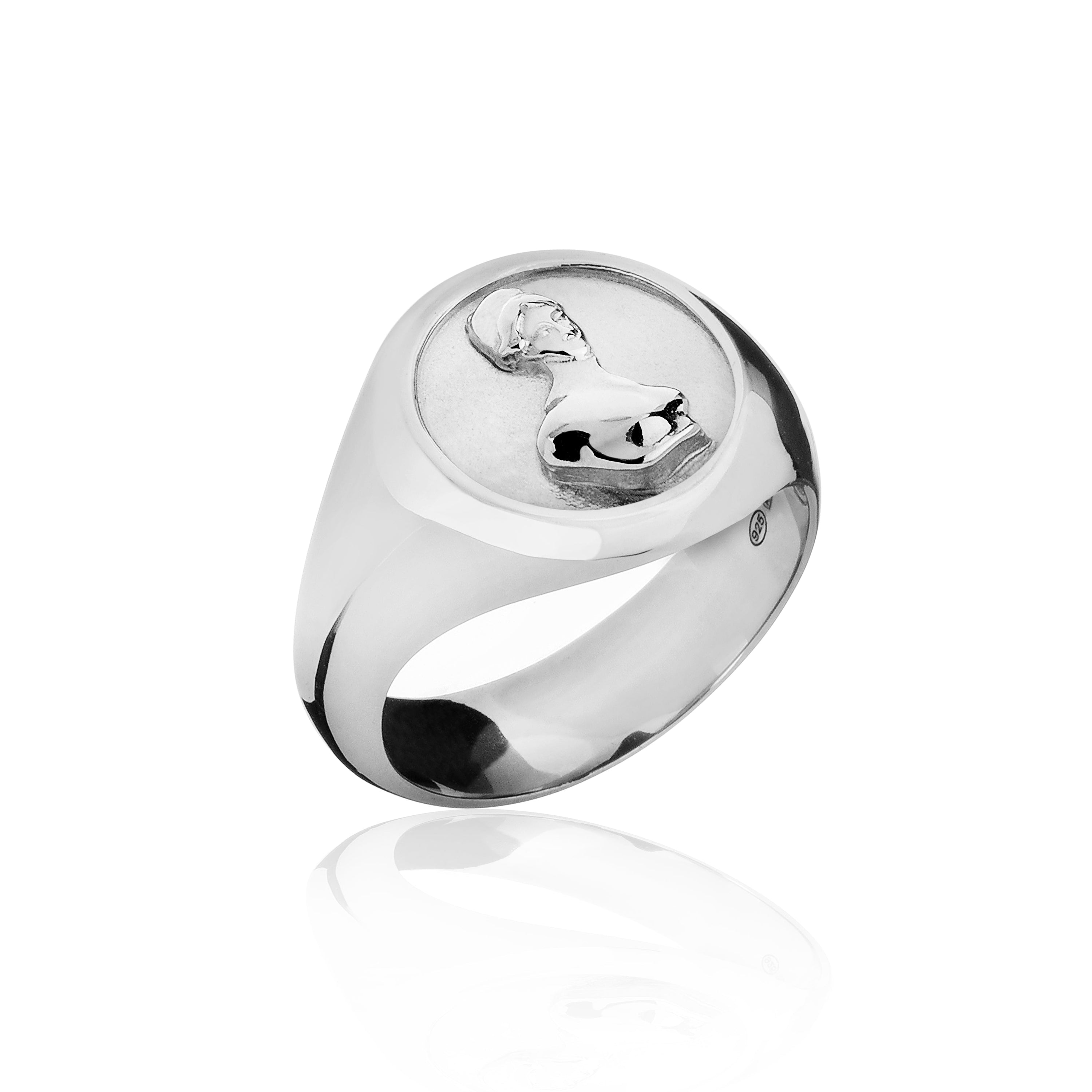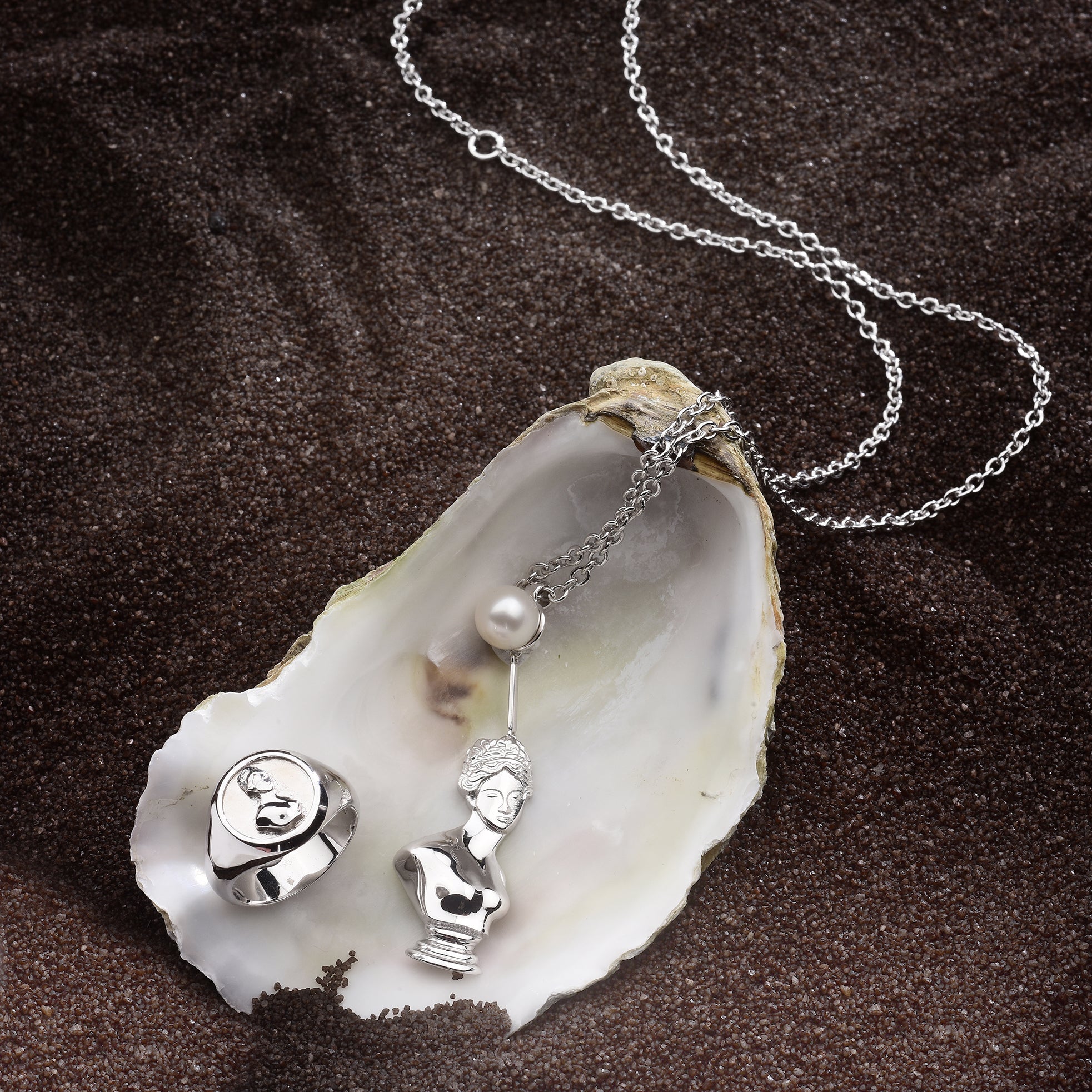 The Woman in Silver Signet Ring
The Woman in Silver" is the Afrodite signet and signature ring. The Greek goddess Afrodite is carved out as a woman in gold. With a reference both to the Greek Goddess and to the famous artwork by Gustav Klimt, "The Woman in Gold". 
The ring is made of white gold plated silver in Valenza, Piedmont. Our jewellery is crafted by the greatest artisans and goldsmiths in Italy. And the production is 100% made in Italy to ensure social and environmental sustainability.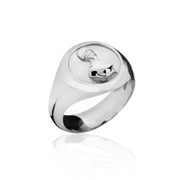 The Woman in Silver Signet Ring