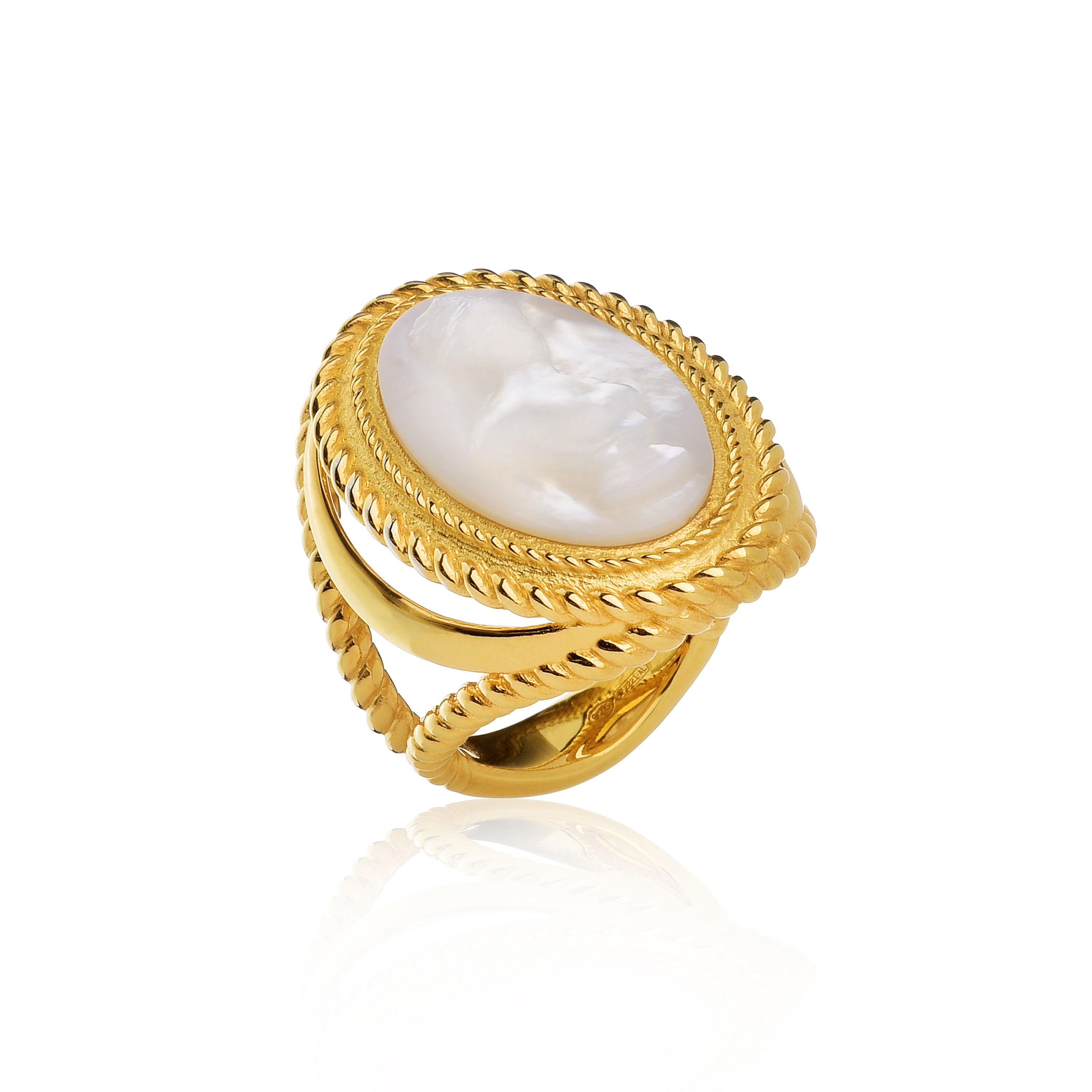 "The Royal Afrodite" ring possesses a hand carved Afrodite in mother of pearl. The ring itself is inspired by vintage heirlooms passed down for generations.  
All our products are made in Valenza, Piedmont. Our jewellery is crafted by the greatest artisans and goldsmiths in Italy. And the production is 100% made in Italy to ensure social and environmental sustainability.
Materials:
Hand carved 27mm cameo in mother of pearl and 18K Gold plated silver.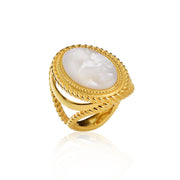 The Royal Afrodite